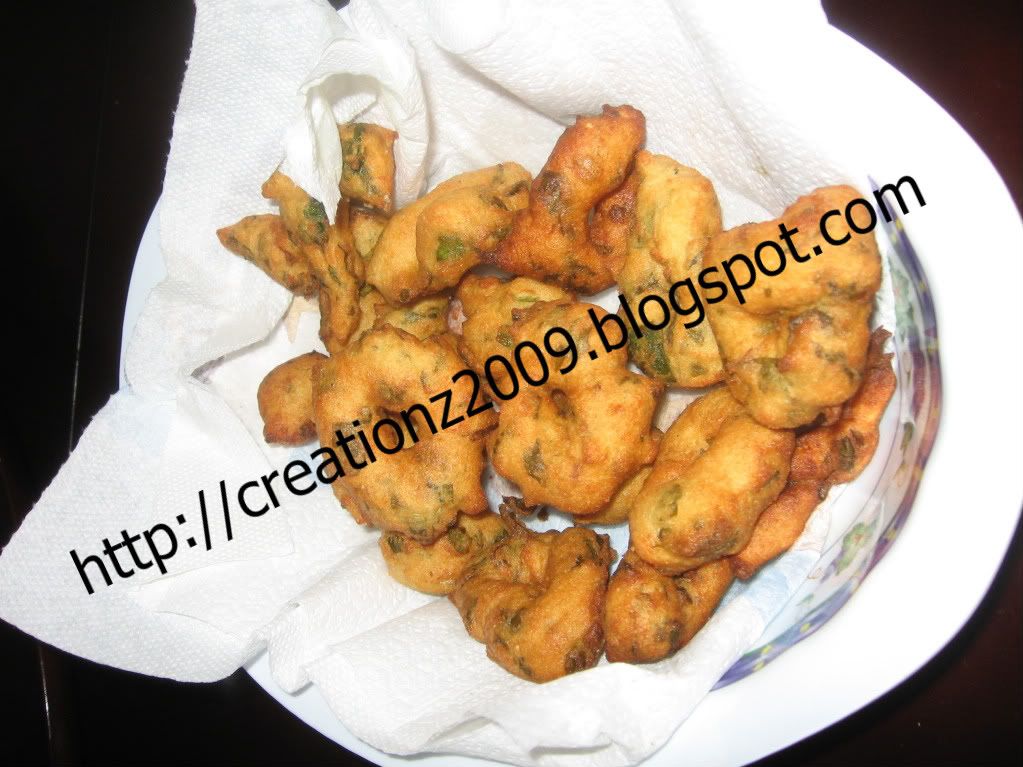 Ingredients:
Urad Dal - 1 cup
chopped green chillies - 3 (according to taste)
Hing
chopped ginger
Ghee - 1 tsp
salt to taste
oil to deep fry
chopped Greens 1 cup

Method:

1. Soak Urad dal for 1 hour.
2. Grind it along with Salt and Hing.
3. Add green chillies, Ghee and Chopped Greens to the Grounded paste
mix well.
4. Make vadas and Deep fry in hot oil till crisp.